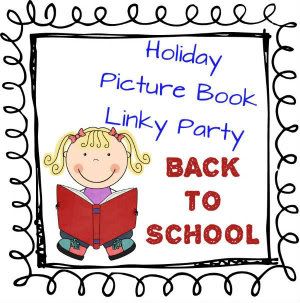 Today I'm joining up with
First Grade Found Me
to tell you about some of my favorite read alouds for back to school.
One of the many books I love to read is
It's a great book to read because this cute little gingerbread runs all over the school providing a great opportunity to talk about where the library, cafeteria, office, etc. is. Last year, I bought the gingerbread Little Debbie snacks and we had a sweet little treat to eat after touring the school. I also love this book because around Christmas time when I'm reading lots of versions of the Gingerbread Boy, the students will remember this story and it's a great opportunity to talk about text-to-text connections! Love when that happens, don't you!?
My kiddos LOVED this one last year
It's got some over the top rules and my kiddos couldn't get enough of it.
After I read it aloud, they all wanted to take it to their seat and read it again.
I also have all the Splat the Cat books, so I like to introduce one of my favorite cat cuties the first week.
I even picked up some fun activities to go with this book for free over at First Grade Blue Skies. Thanks again to Jennifer as her fun activities are for sure gonna be part of my first week plans:)
And of course I fell in love with Pete the Cat last year along with every other primary teacher:) I'm excited to be adding this book to my personal collection this year.
As you can probably tell, I'm a sucker for a cute funny story.
I hope you all link up too cause I'm excited to add some new books to my " Back to School "collection.
Have a great day!